Track JIRA import progress visually!
Switching tabs or going to another section to just check the progree on your imports is so old school! Now you can Import Jira issues effortlessly from the issue list page on Bugasura. The simplified navigation makes it easier than ever to import your Jira issues.
Follow the steps to see JIRA Import in action
Step 1: In your project, go to the dropdown beside the Add Issue button like shown below: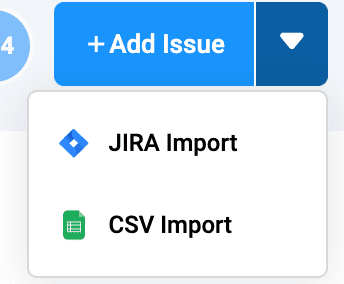 Step 2: Once the import has commenced the progress will be visible on the bottom right of the screen.

The Jira import progress widget is visible after clicking on the circle which is shown in the below screenshot, clicking on it again to hide the widget.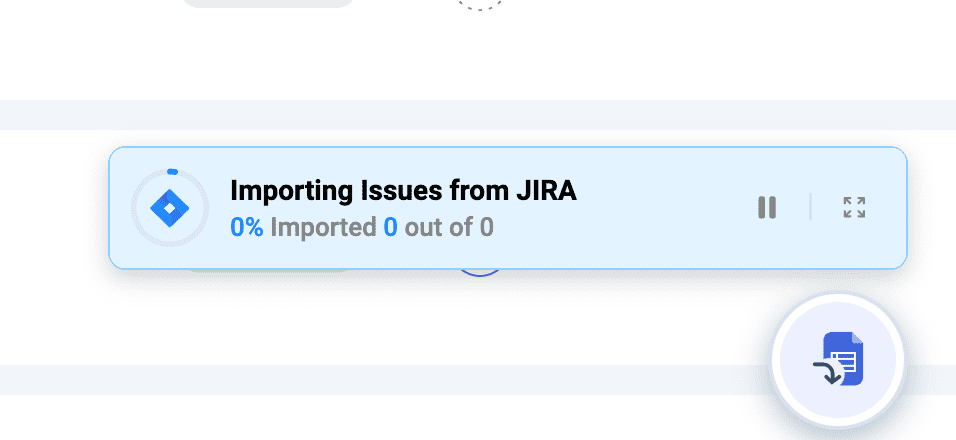 It would show the number of issues that got imported and the total number of issues. Once the import is done the widget can be closed.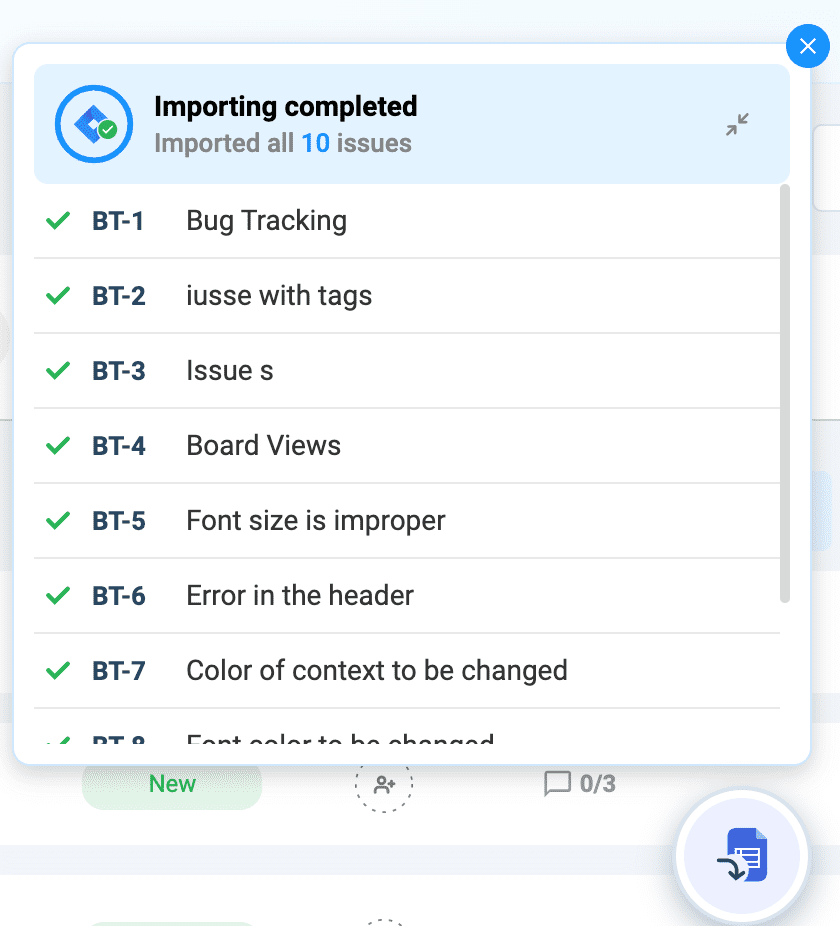 Migrating from JIRA to Bugasura is super easy with the import option. You can read the full release on JIRA import here.
We also offer JIRA Link and JIRA Sync options if you don't want to completely move away from JIRA.
Bugasura is a flexible tool to cater to all your bug tracking and management needs. Get started with your Bugasura experience today!