Import everything from Jira to Bugasura in a few clicks!
Overview
Congratulations! Moving from JIRA to Bugasura is the best decision you could make for your tech teams. Earlier, we were doing these manually for customers that asked to configure their JIRA setup to Bugasura.
Since we've been seeing more tech teams make the switch, we have now built a native migration that you can just do by yourself in a few clicks!
Introducing the Bugasura JIRA Import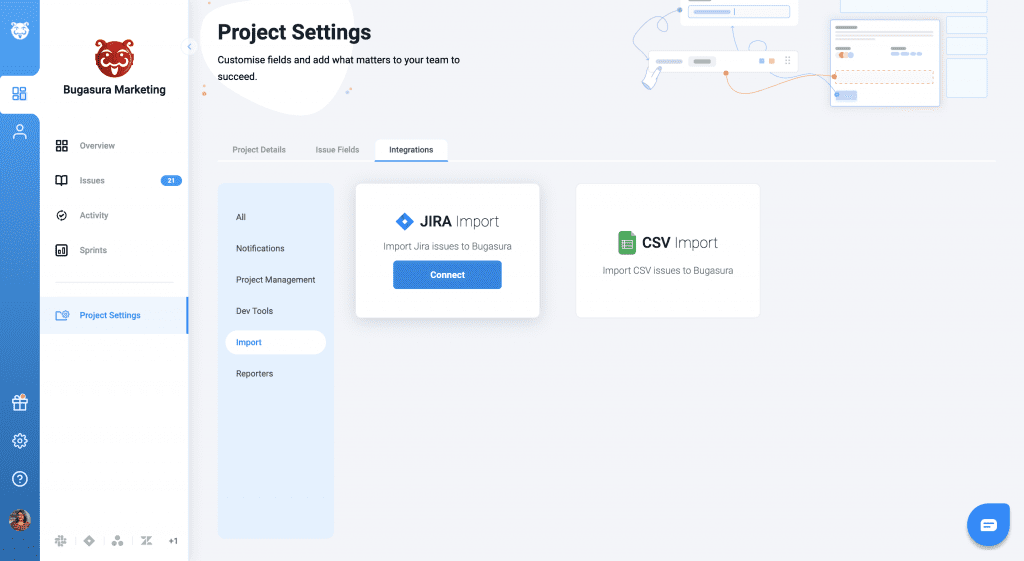 We now have a feature that allows you to easily import all issues from Jira to Bugasura.
Why should you use Bugasura JIRA import?
It will help you switch from Jira to Bugasura without losing any data.
How to import JIRA data into Bugasura
Step 1: Log in to your Bugasura dashboard and head to any of your projects
Step 2: Inside a project, navigate to the project settings section.
Step 3: You will find the JIRA import option on the project integrations section.
Step 4: Follow the below checklist:

1) Choose Jira Import Card.
2) A Jira import popup will appear.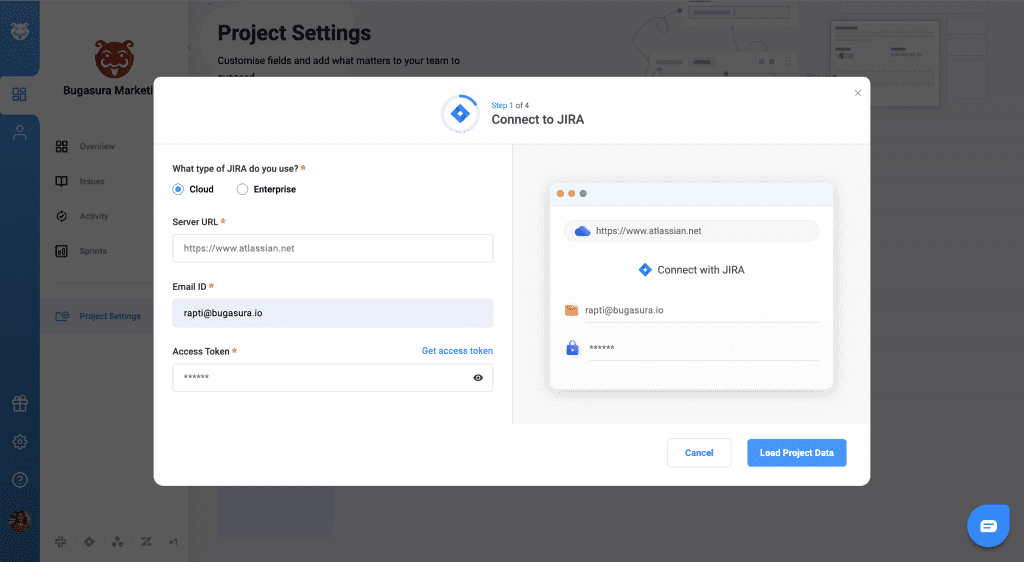 3) Enter the necessary information, such as the Jira URL, user email address, and access token.
4) Select Load Project Data.
5) Click next after selecting Jira project and Bugasura sprint.
6) Associate the Jira project fields with the Bugasura fields.
7) Done, the import from Jira will begin in the backend.

And you're all ready to plug and play!
We also have a JIRA sync and JIRA Link option to help you keep running your operations easily. Bugasura also integrates with a bunch of other tools. See all integrations here.