Discover new Bugasura features via a Popup
Overview
Earlier, whenever a new release was made we used to inform users about the new feature, improvement, or bug fix through the What's New section. But we noticed that very few users were navigating to the side panel to check the new feature updates.
Now we have developed a popup to intimate the users about releases of any new feature, in addition to the existing What's New section.
Introducing the New Feature Popup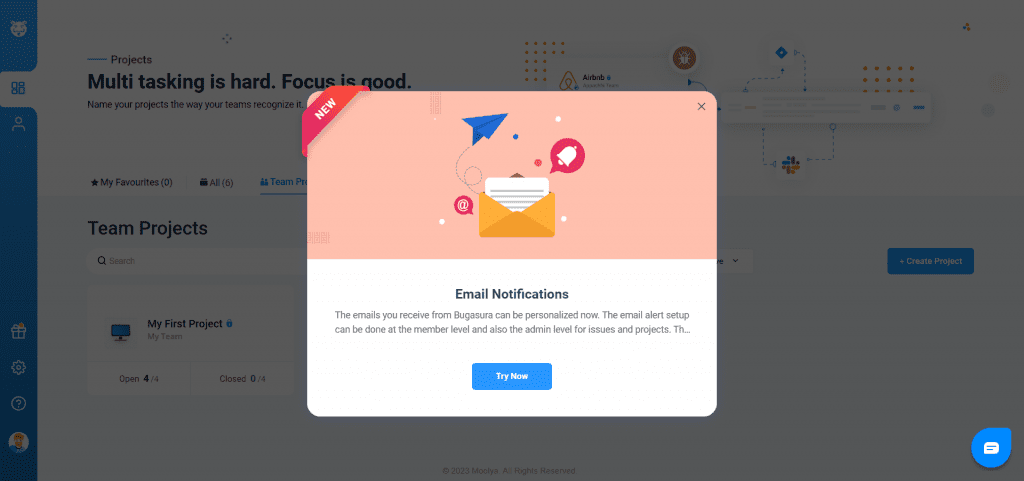 The above popup will appear when a new feature is released and the user navigates to the home page.
Try Now button in New Feature Popup
With the release of the New Feature Popup, we also have a Try Now button on the popup, which takes you precisely to the place where you can explore the feature.
Login to Bugasura and never miss an update on new features that help you close bugs faster!