Now see audit history for all attachments!
Overview
We have an audit history for any changes made to an issue, but this audit history was not available for any additions or deletions made to issue attachments.

This feature will empower users to track and monitor changes made to attachments within our application, promoting transparency and accountability. With enhanced attachment management capabilities, now reviewing the history of modifications is simpler, ensuring data integrity and compliance.
Introducing Audit History for Attachments on Bugasura
This allows you to track all changes made to attachments associated with your issues and effortlessly monitor uploads and deletions, gaining a comprehensive view of attachment activities.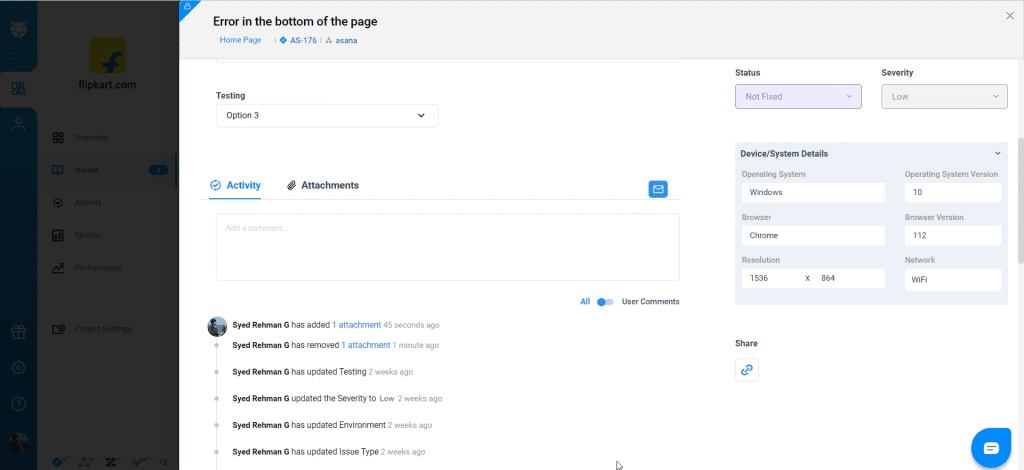 Detailed change logs provide valuable insights into attachment history. These logs include information such as the user who made the changes, the timestamp of each modification, and the specific actions performed, enabling thorough review and analysis.
Receive real-time updates on specific changes or attachments, empowering you to address concerns promptly.